When you own a condo, there is an extra level of complexity since there are dual interests involved in your property- you, the unit owner, and the condo association for the entire property. These dual interests can create a lot of confusion and assumptions that may cause important coverages to fall through the cracks. It is important for all parties to understand what is needed before a claim happens.
6 Tips on NH Condominium Insurance
As HPM Insurance has been writing NH condo insurance for decades, we thought we would clarify some of the questions our clients have had regarding their condo insurance.
"I don't need insurance for my condo because the association provides it for me."
The association probably does have a policy on the building, but it will not cover any of your personal property (tv, couch, clothes, etc.) or your personal liability. A condo policy can cover both things as well as the extra expenses associated with the loss of use of your condo, in addition to any special collections or items you may own.
"I only need a policy for my own property, not my unit as the association insures the building."
Again, the condo association may insure the building, but coverage will only extend into a certain portion of the actual unit. The exact details as to what extent the condo association insures is spelled out in your association's by-laws. The specifications are typically referred to as "studs-in."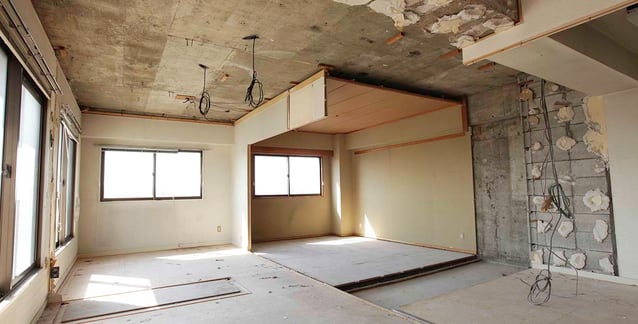 "What does studs-in mean?"
In the condominium bi-laws, it will include a section on insurance where it indicates how much of the condo unit you are responsible for insuring. The language used is often seen as "studs-in" or "walls-in" meaning everything from the studs or walls-in is your responsibility to insure. This can mean the walls, permanent floor covering, cabinets and fixtures. These items can be covered under the dwelling coverage of your condo policy, with the minimum dwelling limit being $5,000. This coverage can be increased for an additional premium.
"How do I figure out how much dwelling coverage I need for my condo unit?"
Honestly that is a tough question to answer because it can vary significantly. We have written condo unit policies with dwelling coverage ranging from $5,000 to $500,000. We would strongly suggest that you speak with the association or a contractor to get advice. You should consider the quality of the fixtures, permanently installed appliances, flooring, cabinetry etc. Also, be sure to get multiple quotes with different limits as the cost to increase the coverage may be less than you think.
It is also important to remember to notify both the condo association and your insurance agent if you do any improvements or renovations to your unit valued at more than $1,000. This would ensure that these improvements are reflected on your insurance policy.
"Do I need to know anything about the condo association's insurance?"
As you are not in complete control of your own home, we would suggest that you confirm the association has insurance. This insurance is called a master policy. It is important to know what the deductible is on this master policy as you could be assessed the entire deductible, or a portion of it, depending on the circumstance.
Many standard policies for the unit owner include $1,000 in loss assessment coverage. We suggest that you speak with your insurance agent to discuss how your specific policy would respond to an assessment from either a master policy deductible or other coverage assessment. Many insurance companies offer different coverage enhancements to help address this issue.

Is there anything else I should know about NH condo insurance?"
The best advice is to speak with a professional insurance agency, like HPM Insurance, that has the experience in writing condominium insurance for unit owners. This coverage can be tricky and if you do not take part in customizing your policy to what you need, you could find yourself paying for a lot of expenses yourself.