New Hampshire is in the throws of battening down the hatches for the possibility of Hurricane Henri causing damage to NH properties. As nearly 30 years have passed since the last hurricane hit New England, here are some tips on what you should do before, during, and after the potential storm.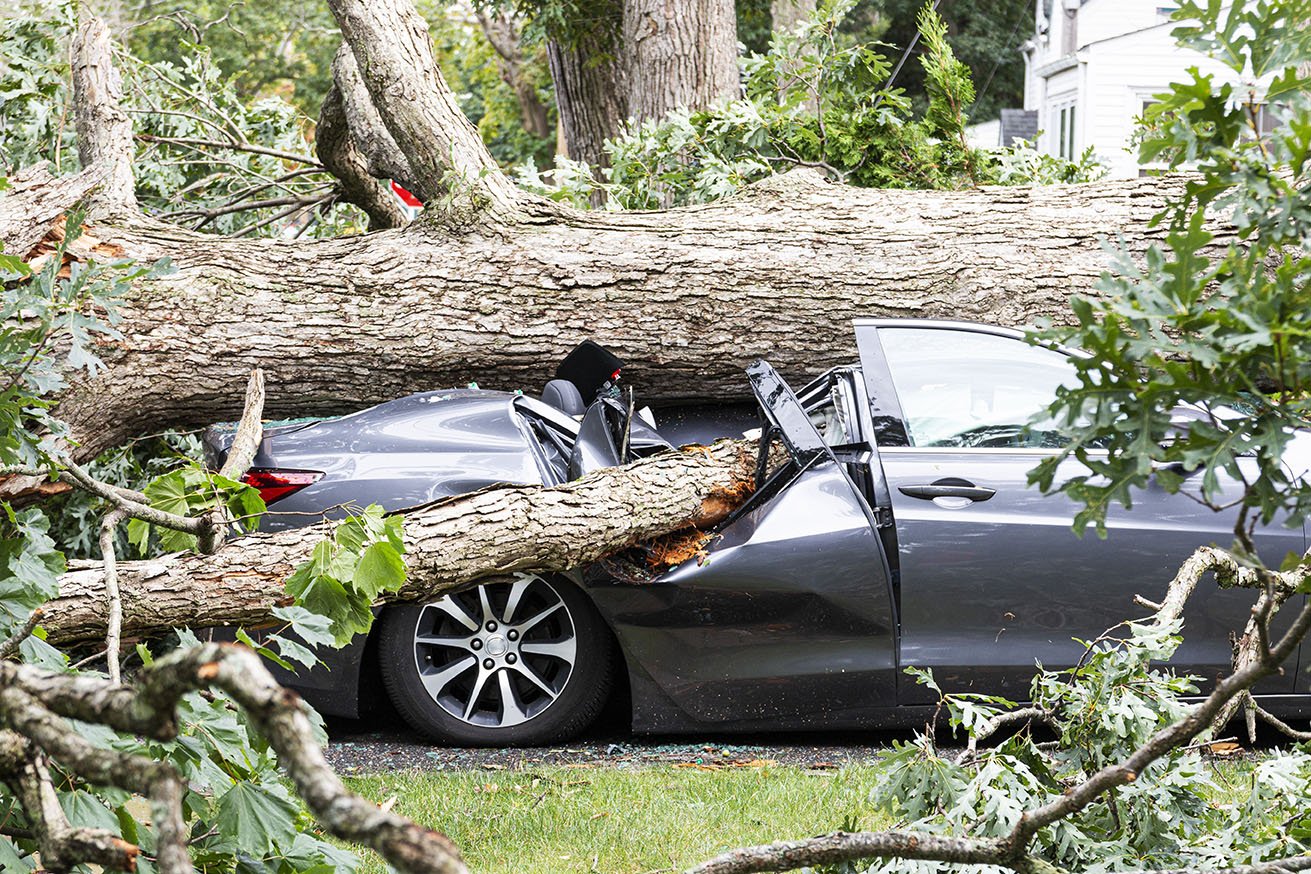 Guide for NH Insureds and Hurricane Henri
How to Prepare for Hurricane Henri Before it Hits:
Many preparation lists can be found online, but here are some essential tips to prepare for the storm:
Ensure mobile devices are charged and any backup battery chargers you have if the power goes out.




Ensure there is enough food and water for everyone in the household for at least three days. Even if you don't lose power and the storm does not cause any damage to your home, you may still be trapped should a tree fall and block your only way out to the store.




Ensure prescriptions and other necessities are available with a several-day supply.




Ensure flashlights work and extra batteries are on hand.




Remove or secure all plants, outdoor furniture, or anything that could become projectile during heavy winds.




Secure any grills, but do NOT bring a gas grill inside due to the tank and increased risk of explosion.




Move cars into a garage if possible or away from large trees.

Compile all important documents, such as an electric bill for to note the account number, as well as your insurance policies should you need to file a claim. Given much of today's contact information is stored on our phones, which won't be helpful should you not have a source of energy
What to do during Hurricane Henr
i:
If you are not ordered to evacuate, stay inside in a safe area or shelter.



Stay informed with important storm updates from local media outlets such as WMUR


Do not drive until the danger has passed.



If you lose power, contact your electric company to report it. Outages can be reported to Eversource online or call 800-662-7764.
What to do after Hurricane Henri:
Make sure you stay at least 30 feet away from any downed power lines and contact 911 should you see one as it may be live and cause serious injury or death.




Survey your home and yard to assess any potential damage caused by the storm.



If you see damage to your home or car, prevent additional damage. For example, if a tree falls on your home, take pictures to document the damage and have the tree removed to prevent additional structural damage. The standard homeowner's policy requires that the insured take reasonable and necessary repairs to protect the property and/or protect the property from further damage.

If the property damage is significant and you cannot assist in preventing further damage, reach out to a local contractor or restoration company such as InsurComm at 844-424-9283 or Peniel Environmental at 866-977-1773.
How to file a claim as an HPM Insurance Client:
There are two options:
Contact your insurance company directly to file a claim. For a list of carriers that HPM Insurance represents, visit our File a Claim page. This is recommended should you have a claim outside our normal operating hours of Monday - Friday from 8:00 am to 5:00 pm.


Contact HPM Insurance to file your claim on your behalf. We understand that experiencing a claim is stressful, so you may need some extra guidance. If so, your account executive will be happy to help you get the process started.
Stay safe!