With health insurance premiums sky rocking in New Hampshire, many people are looking for alternatives. These alternatives vary as to whether you are essentially on your own, on an individual or family plan, or on an employer-paid group health plan.
How to Save Money on NH Health Insurance in 2018
What are the health insurance options in New Hampshire for individuals and families in 2018?
Unfortunately, there are few options for individuals or families is because there are not a lot of health insurance companies writing coverage in New Hampshire. In fact, there are only three: Anthem BlueCross, Harvard Pilgrim, and Ambetter (on exchange only).
According to Tom Hutton, the Health and Life Benefits Consultant at HPM Insurance, the premium difference between these carriers is quite small so not a lot of options if employer-provided coverage is not available for an individual or a family.
In fact, the individual health insurance market is even smaller in 2018 than in 2017 because Minuteman pulled out of the state, leaving even less competition.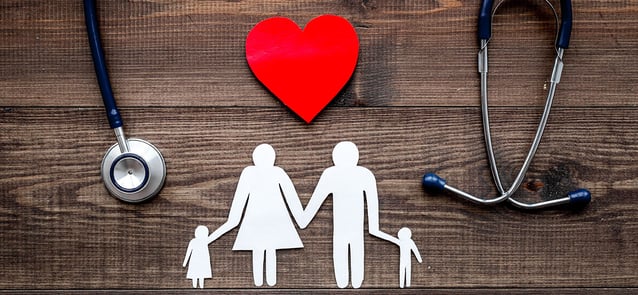 How do I save money if I have a group or family NH Health Insurance plan?
Tom recommends increasing your deductible. Yes, you will be increasing what you pay out of your own pocket, but it can give you some relief on the monthly premium.
He also encourages individuals and families to see if they qualify for a subsidy through the Affordable Care Act. Many people are surprised as the income levels to qualify are quite generous. The subsidies can give an instant reduction to your monthly premium. To find out if you qualify, visit www.healthcare.gov or call the Marketplace directly at (800) 318-2596.
How can an employer on an individual plan save money on NH Health Insurance in 2018?
If you are an employer in NH and have an individual plan for yourself, you have options. Several years ago, when premiums were increasing for group health insurance plans, many employers took out individual plans, increased the salary of their employees and encouraged them to go to the individual market as well. This was good advice at the time, but times have changed...
Now the reverse is happening as NH health insurance companies are offering more competitive rates for groups versus individuals.
If you are an employer, even with just two employees, including yourself, it is strongly suggested that you research getting a group plan by contacting HPM Insurance.
What can an employer do to save money on their NH Group Health Plan in 2018?
Shop around! There are 3 carriers who currently offer small group health plans in New Hampshire: Harvard Pilgrim Health Care, Anthem Blue Cross Insurance, and Tufts Freedom Health Plan.
Contact HPM Insurance and we can do the leg work for you and advise you on the best plan for you, your family and your employees.
Is there a deadline for changing or taking out a NH Health Insurance Plan for 2018?
Yes! For individuals and families, you have until December 15, 2017. If you are an employer considering adding a group health insurance plan to your benefits package, you should do so by December 10, 2017. If you are an employer and already have a plan, you should consider getting comparative quotes with other carriers on the renewal date.
Stay healthy!